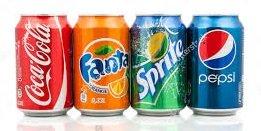 Ice Cold Soda per serving
Ice cold soda brought to you ready to serve in ice chests. Great for all events large and small. If your event has a concession attendant, they will hand them out to your guests throughout the event. The total amount of selections depends on the size of your event. You can choose your own flavors as well. Coke, Pepsi, Dr Pepper, Fanta/Crush, Sprite, Root Beer, any flavor you want. Minimum quantities do apply. Call thet office to set up. Cost is $1.00 per serving.
Save yourself the trip to the store. No shopping or worrying the ice will melt in your car. No trying to find extra ice chests. We will supply it all, hassel free for you.