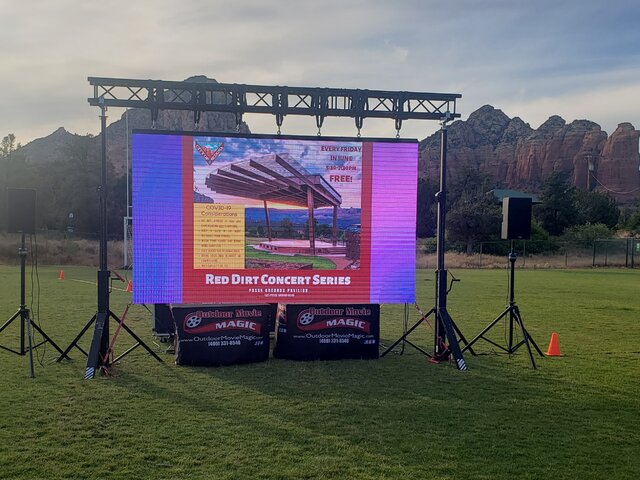 160" LED Screen- Park




$795.00

Please call to reserve this item.

Park Package includes to generators to power all the LED equipment. Have your own personal LED Jumbotron for your next party or event. This 14 panel LED screen provides you with a 160" TV screen that can be used anyime, anywhere. Set it up next to a pool for a Dive-In movie, or in park for a community movie, or in your own driveway for an ultimate gaming center. Watch Live TV, play movies or games or hook up your laptop for limitless possibilities.